Stern's Foo Fighters Launch Party 
April 23rd at Video Game Rescue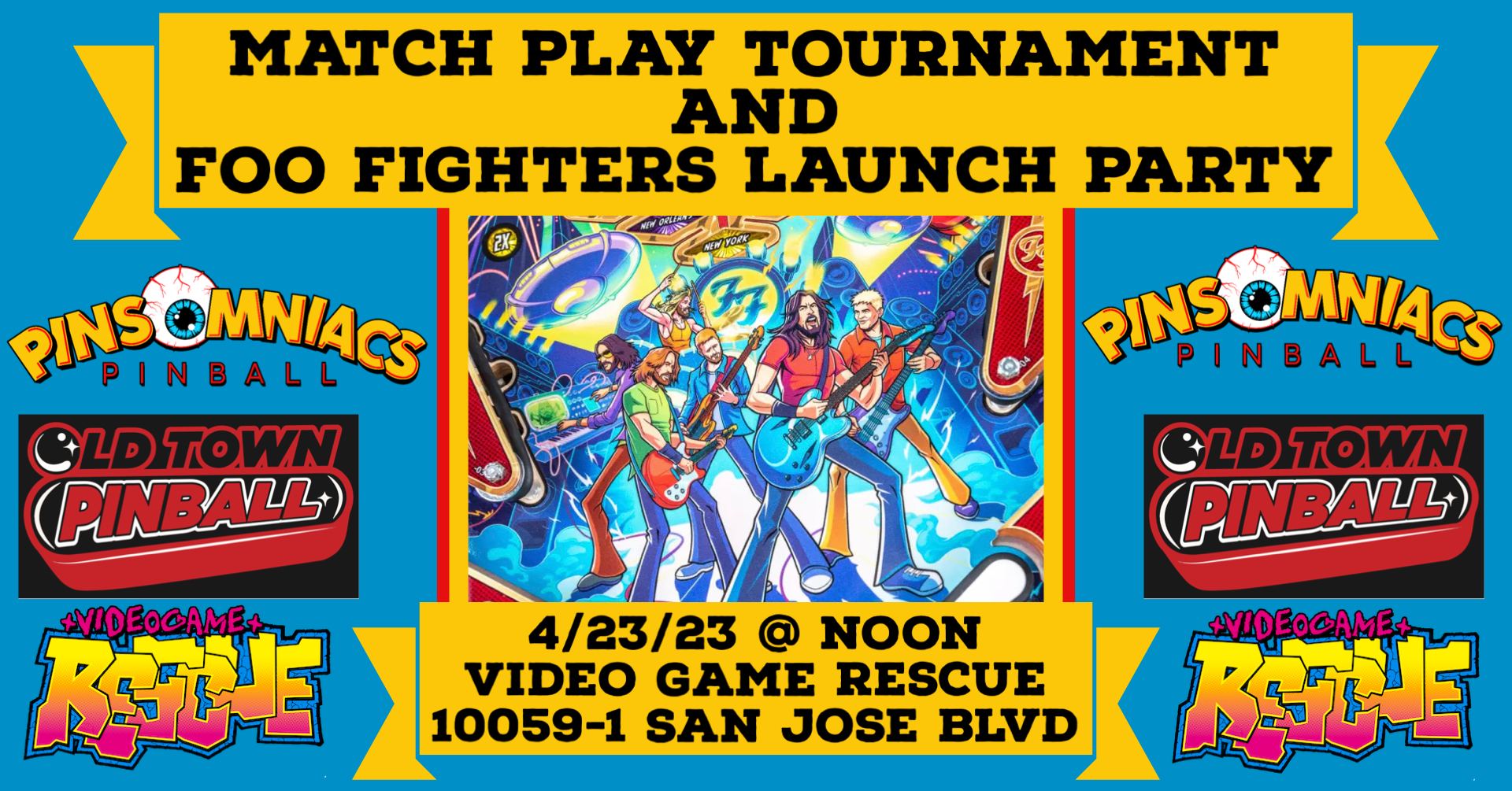 Pinsomniacs Pinball will be hosting a Stern Army Launch Party for Foo Fighters and Pinball Tournament at VGR in Mandarin, FL. Come out and play pinball with the Pinsomniacs crew. We will be playing in a Match Play format with Pinburgh scoring (during qualifying). This is an IFPA Sanctione

d tournament.
Foo Fighters will be played in every round of the tournament and will be the ONLY game played during the Finals!
Pinburgh scoring is as follows:
Over a number of rounds, players are paired against each other in four-player games. If the number of players is not divisible by four, a number of three-player games will be created. Players earn points based on their finishing position per round(see below). At the end of qualifying, the 4 players with the most points move to finals.
Points earned in a 4 player game (from 1st to 4th): 3/2/1/0 
Points earned in a 3 player game (from 1st to 3rd): 3/2/1
We are aiming for 8-10 Rounds of Qualifying. (Number of Qualifying Rounds are subject to change.) We will be doing automatic tie-breakers based on the number of 1st or 2nd place rounds the tied players have. Automatic tie-breaking will only apply to qualifying.
Finals will consist of 3 additional rounds played by the top 4 players. Scoring in the finals will go to an IFPA format of 7/5/3/1 to help reduce the chance of a tie.
There will be a $20 buy

in for the tournament. The tournament winnings will include cash and prizes. The more players, the bigger the prize pot!
WHEN: Sunday, March 19t
h, 2023. Warm up starts at 10:00. Tournament starts at noon.
Stay tuned to Pinsomiacs Pinball's website and social media for more details.